There are various ways every individual could reuse or recycle their plastic bottles
Wind Spirals
Making these wind spirals is simple, and they look great hanging in your yard. To make a set, just remove the labels off some plastic water bottles. The bottles should then be coloured entirely with permanent markers before being cut into strips.
A Bird Feeder
To make this easy bird feeder, you'll need a plastic soda bottle and two wooden spoons. Here Comes the Sun includes a step-by-step tutorial to walk you through the complete procedure.
Flower Hair Planters
Cut some plastic bottles down to turn them into planters. In order to give them faces, attach pom poms and googly eyes. Once you add flowers, your planters will appear to have hair as well. Create these with your children to obtain them
A Water Bottle Sprinkler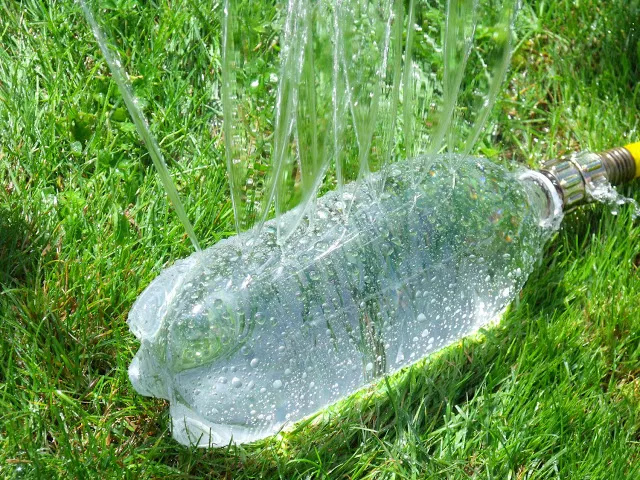 A two-litre plastic drink bottle may be instantly transformed into a running sprinkler by making a few holes in it. You can find all the information you need on the hardware required to connect this sprinkler to your garden.
Easter Baskets
Create these adorable Easter baskets out of some Coke bottles. They are the ideal size for some candy and a few trinkets. Use a pipe cleaner or a piece of ribbon to form the handle. After that, glam them up with foam stickers, permanent marker flourishes, or other holiday accents.
A Terraruim
Make a terrarium out of an empty soda bottle. The ideal project to work on with children is this one. Since the bottles are plastic, you won't have to worry about breakage, and since there's a lid that you can screw on when you're done, you won't have to worry about soil spills.
A Wind Spinner.
Grab a utility knife, and turn a coke bottle into a wind spinner. Even colourful duct tape can be used to decorate them.
A Fairy House
Make a fairy garden with your kids. These small fairy houses are easy to construct from soda bottles. All you need to do is gather some paint, artificial flowers, and other embellishments, then let your creativity run wild.
A Drip Irritation System
Put your plants on autopilot when you're on vacation by building a drip irrigation system out of empty two-litre bottles.
A Plastic Bag Dispenser
Upcycle a plastic, two-liter bottle into a dispenser for your plastic bags. It can be hung on the wall, in the pantry, or on the inside of a cabinet door. Everything you'll need to make this is provided by Craft Your Happiness, including a Silhouette file for the cool vinyl decal on the wall.